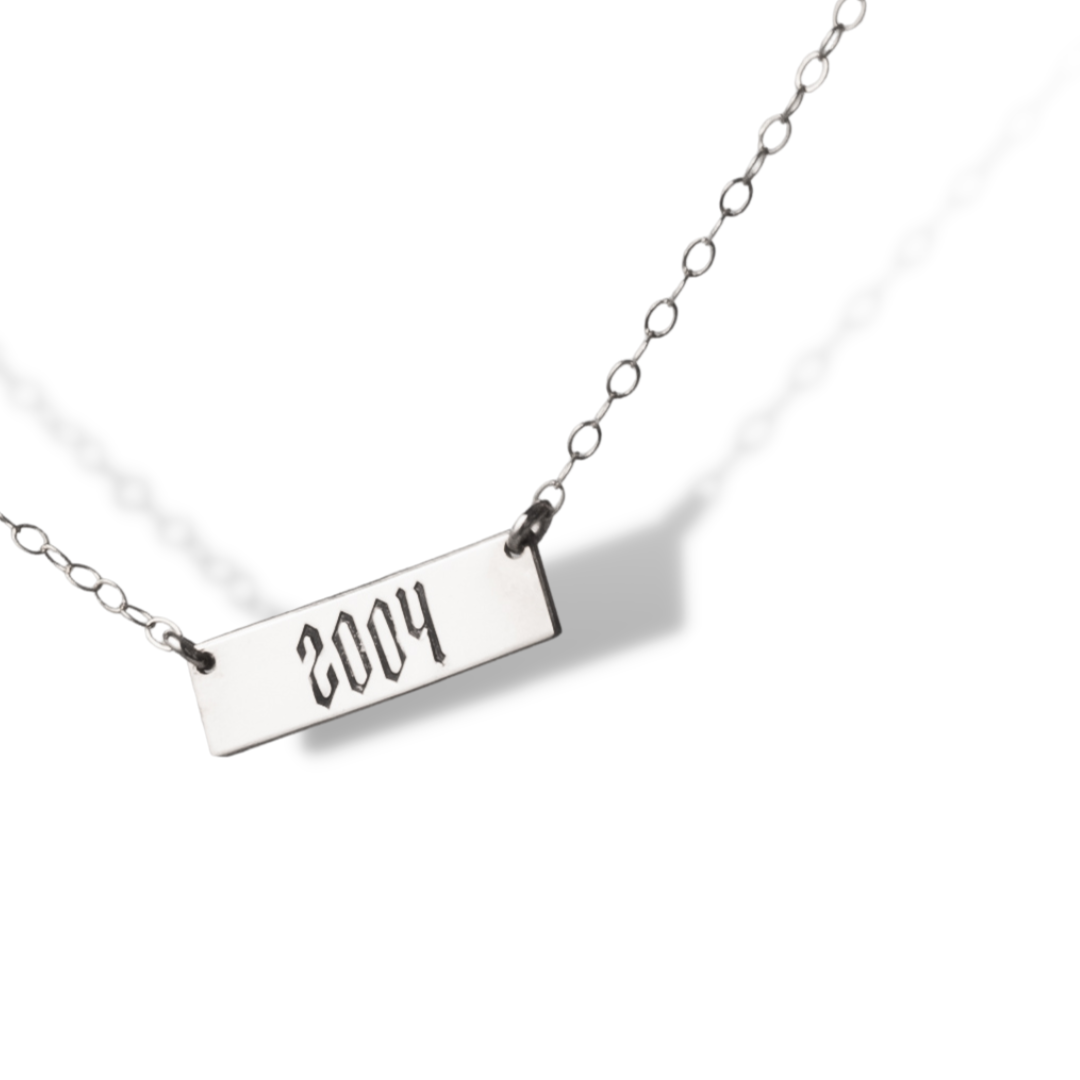 Birth Year Necklace - Customized Birth Year Number
Customize your own birth year necklace
Birth year necklace trend but make it dainty! Personalize your own birth year necklace for the perfect gift for your best friend, partner or family member, or just treat yourself!
Customize your birth year necklace by inputting your birth year number in the order options.
Each birth year necklace is hand stamped using traditional gothic print. Shop our dainty birth year necklaces in both gold fill and sterling silver. As opposed to gold plated jewelry, our birth year gold filled necklaces will never tarnish and are easy to maintain.
Who is this birth year necklace perfect for?

Celebrating your own birth year
Celebrating mama for Mother's Day
Honouring the birth year of your child or loved one
Materials available: 
Gold Fill Birth Year Necklace: This birth year necklace in gold fill is the perfect option for those who never want to take their necklace off. Capable of wearing it in the shower, the gold fill birth year number necklace is easy to maintain and rarely requires maintenance or polishing. 
Sterling Silver Birth Year Necklace: The birth year necklace in sterling silver is a perfectly classic option for every day wear. Make sure to polish this sterling birth year necklace every once and a while to maintain optimal shine. 
---
Free shipping on orders over $100
Birth Year Necklace - Customized Birth Year Number